The Challenges
Children from low socioeconomic backgrounds in developing countries often underperform in science subjects. In Jamaica, the 2005-2009 national science scores showed that students from volatile areas were weaker in the sciences with an approximate 40% gap between the scores from these schools compared to schools in higher income neighborhoods. Such poor results are primarily due to the lack of a system for adequate science teaching and the students' lack of exposure to role models in science.
In developed countries, historically underrepresented groups often lack equitable access to hands-on STEM experiences and exposure to cutting-edge science that is applicable to their lives. Moreover, mentors of underrepresented background who are practicing scientists are often difficult for students to identify.
SOSA's Approach
SOSA's workshops focus on improving STEM participation, science literacy, science performance and everyday decision making in children. Our primary target audience is students from socioeconomically disadvantaged areas. We are also inclusive of more traditional schools to facilitate peer-peer exchange.
Results
More than 2000 students impacted directly, with many more indirectly touched by SOSA's work!
Student Testimonials
"We wanted to do more experiments!"

STEPS primary school student
"My favourite activity is the one that involved us looking through the microscope because I realized that not because water looks clean doesn't mean it is"

STEPS primary school student
"My favourite part was looking in the microscope because in the future I would love to become a forensic scientist and I actually felt like a scientist today"

STEPS high school student
"The zombie virus, it was fun and we were given opportunities to talk to other groups as we switched"

STEPS high school student
"I loved everything, no least favourite activity"

STEPS high school student
How can I help?
Join our team of dedicated volunteers, recruit and donate today!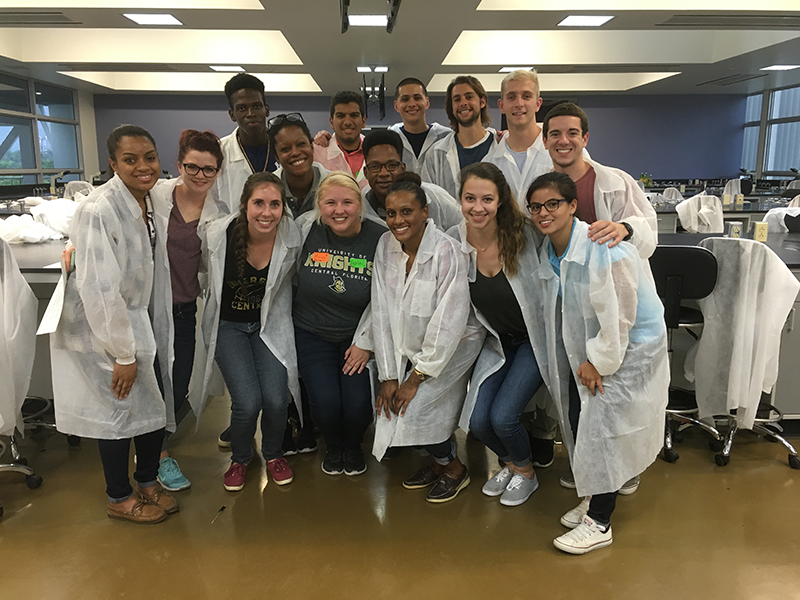 Participant Schools (Jamaica)
SOSA has conducted our STEPS workshops with the following schools.
Allman Town Primary
Alpha Primary
August Town Primary
Boys Town Infant and Primary
Denham Town Primary
Dunrobin Primary
Dupont Primary and Infant
Franklin Town Primary
Half Way Tree Primary
Harbour View Primary
Hope Valley Experimental
Immaculate Conception Preparatory
Jessie Ripoll Primary
Lawrence Tavern Primary
McAuley Primary
Mona Heights Primary
Mountain View Primary
Rock River Primary
Shortwood Practicing School
St. Catherine Primary
St. Francis Primary and Infant School
St. Richards Primary
Spanish Town Primary
Swallowfield Primary
Ardenne High School
Bridgeport High School
Campion College
Clan Carthy High School
Dunoon Park Technical High School
Haile Selassie High School
Holy Childhood High School
Jamaica College
Jonathan Grant High School
Jose Marti Technical High School
Mavis Bank High School
Merl Grove High School
Mona High School
Norman Manley High School
Papine High School
Spanish Town High School
St. Andrew Technical Institute School
St. Catherine High School
St. Jago High School
Tarrant High School
School Interest Form