Support all SOSA Programs
We accept tax deductible donations via PayPal to support SOSA. SOSA will distribute funds to the programs that are most in need. Thank you for your support!
Support a Specific Program
We accept tax deductible donations via Global Giving to support specific SOSA Programs. Details and donation links for each program can be found our Global Giving page.
HOW YOUR OUR FUNDS ARE USED
Funds will be used in a various ways to improve the education of the next generation including:
Materials for outreach activities for children in Jamaica and across the Caribbean, as well as underrepresented/underserved students in the US, Canada and beyond.
Support for conferences to stimulate collaboration with scientists worldwide
Help us to strengthen the next generation of scientists and join us in our efforts to maximize the potential of our young people!
FIVE WAYS YOUR DONATIONS SUPPORT SOSA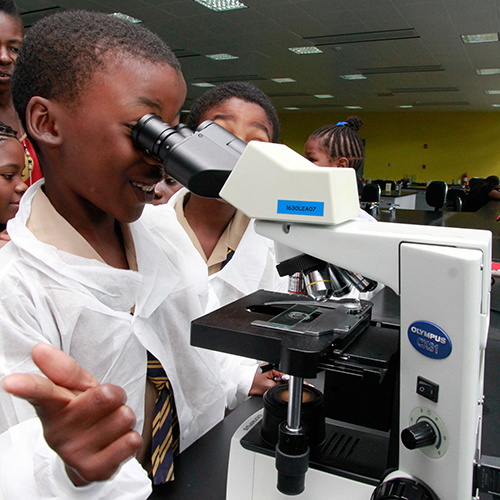 We believe that every child should have the chance to experience the thrill of discovery. And who better to take them on that journey than scientists actively engaged in research who have a passion for investing in #GenerationNext?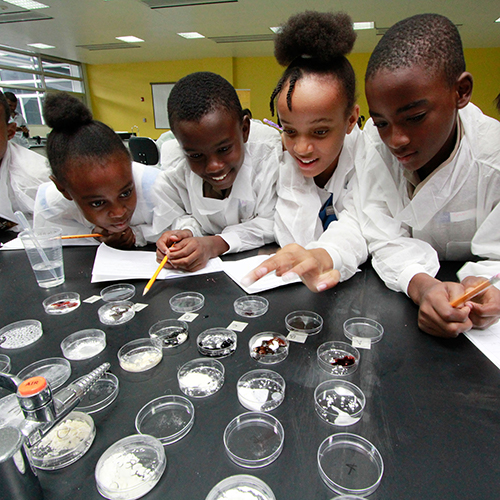 By the end of our workshops, our students are excited to record the results of their experiments. Now they know that science is not elitist, it's not only for the "bright kids". Science is simply asking questions about our world & seeking answers. And now that they have some of those answers, they see themselves differently.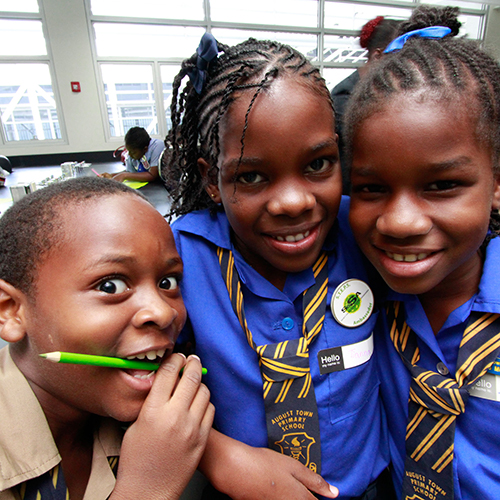 With every experiment, we place a mystery in these students' hands. What is this powder? How do we find out what could be living in our water? Based on this DNA pattern, who committed the crime? It seems like fun & games (and it is), but we're also creatively building their analytical skills.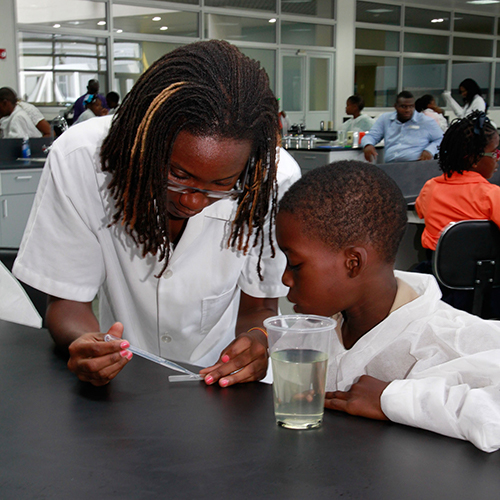 We ask teachers to be a part of STEPS because Henry Adams was right: "A teacher affects eternity. He can never tell where his influence stops." We want to involve those who shape our children's future & maybe give them fresh ideas that they can take back to the hundreds of students they serve. The teachers who come give the workshops high praise & want us to keep the initiative going. Thank you teachers!

STEPS is powered by volunteers and donors. Lecturers. Graduate Students. Researchers. Ordinary people. Driven by a desire to give back & a deep seated belief that we must use our skills to empower those who come after us.
We have
members in
countries
Enriched
the lives of over
students
Conferences networked over
scientists
We have
more than
scientists
Help us foster a love for science for generations to come.
Make a tax deductible donation to SOSA today!
A COPY OF THE OFFICIAL REGISTRATION AND FINANCIAL INFORMATION MAY BE OBTAINED FROM THE DIVISION OF CONSUMER SERVICES BY CALLING TOLL-FREE WITHIN THE STATE. REGISTRATION DOES NOT IMPLY ENDORSEMENT, APPROVAL, OR RECOMMENDATION BY THE STATE." Registration number: CH36597