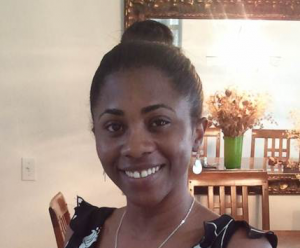 Dr. Keriayn Smith is an Assistant Professor, with a research focus at the University of North Carolina at Chapel Hill, where she specializes in molecular and cellular biology with an eye towards translational research.
Dr. Smith received her Bachelor of Science (B.Sc, Hons) and Master of Philosophy (M.Phil) degrees in Biochemistry & Molecular Biology from the University of the West Indies. Subsequently, she completed a Ph.D from the University of Georgia, under the purview of Dr. Steve Dalton, where her work primarily focused on cancer gene function in embryonic stem cell maintenance and differentiation and was published in top tier journals including Cell Stem Cell. Her current research stems from her postdoctoral work at the University of North Carolina at Chapel Hill with Dr. Terry Magnuson, UNC's Vice Chancellor for Research, where she began to delve into the function of genomic sequence formerly considered junk DNA. Dr. Smith's current research utilizes single molecule approaches as well as various –omics approaches including genomics, transcriptomics and proteomics to unveil molecular mechanisms of short and long noncoding RNAs in cell fate decisions and cellular immortality, particularly for stem cells and cancer.
Dr. Smith has a keen interest in entrepreneurship and she actively seeks opportunities in this area, particularly pertaining to bioentrepreneurship and its potential to stimulate economic and social development. She also has a demonstrable history and passion for building communities; this was her fuel to found our US 501(c)3 organization, the Society for Scientific Advancement (SOSA), to facilitate technology transfer and improve STEM research and education particularly for developing countries in the Caribbean.
In a few short years, SOSA's membership has grown significantly with members in multiple countries across the Caribbean and beyond.  SOSA has hosted a number of impactful scientific conferences benefitting hundreds of researchers from numerous countries, as well as workshops and outreach activities benefitting nearly two thousand students at the elementary and high school levels.
Dr. Smith continues to participate in mentoring GenerationNEXT and providing strategic development and consulting experience pertaining to various startup entities. This along with her academic accomplishments, has been reflected in various institutional, regional and national awards throughout her career.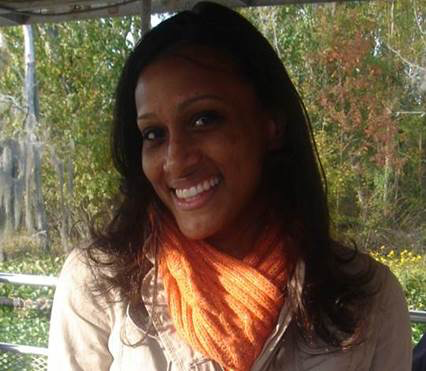 Dr. Danielle Webster is a Lecturer at the University of Central Florida. She received her Bachelors of Science in Microbiology and Cell Science from the University of Florida and went on to earn her Ph.D. in Cellular Biology from the University of Georgia.
Even though she is a trained cell biologist, over the years she developed a profound passion for education. She focuses her teaching methodology primarily on creating a learning-centered environment. She believes she should be cognizant of the diversity within a student population and therefore strives to create a learning-rich environment that focuses on individual student needs and adapts her teaching style and methods accordingly.
Serving her community has always been of utmost importance to Dr. Webster. She is dedicated to increasing the scientific literacy and capacity of students of all ages. As such, she has volunteered to design and coordinate several science education programs within her local communities. In 2011, she co-founded the non-profit organization Society for Scientific Advancement (SOSA), to expand her reach outside of her local community and promote science education in the Caribbean where she originates. She conceptualizes, organizes and delivers workshops catering to young Jamaican students promoting the STEM disciplines and exciting them about scientific learning. Through SOSA, she also organizes annual scientific conferences that provide a platform for scientists and health care providers worldwide to attend and form new collaborations.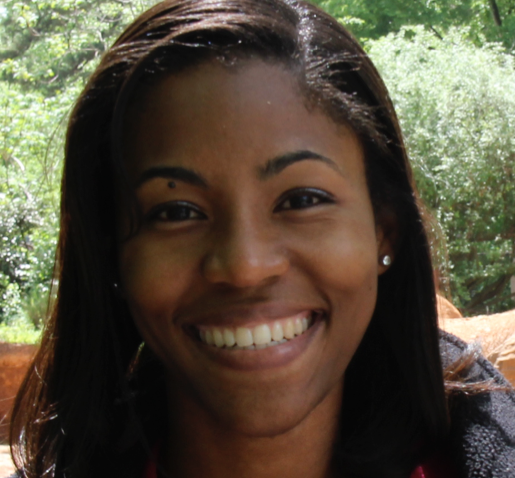 Dr. Natalie Stephens is the Scientific Director of an independent contract research laboratory in Cambridge, MA, which provides scientific services to pharmaceutical and biotechnology companies for product development and clinical trial support, primarily in the rapidly growing field of Orthobiologics and Regenerative Medicine.
Previously, Dr. Stephens worked in clinical studies aimed at investigating the phenomenon of Exercise Resistance and the variability of the exercise response seen in Type 2 Diabetics. Her research identified a novel transcriptional signature seen only in patients classified as Non-Responders to exercise.  During her graduate research in infectious diseases, Dr. Stephens resolved the trafficking pathway of a resistance factor of African trypanosomes that leads to acute infections in humans and primarily game animals and livestock in southern and eastern Africa and was awarded the Harry Peck Award for presentation of this work.
Dr. Stephens earned her doctorate in Biochemistry and Molecular Biology from the University of Georgia, and graduated with a B.A. with honors in Biology from Williams College.
As a student, Dr. Stephens gave back to the graduate student community by maintaining an active role in organizations that help to create positive student experiences. In pursuit of this, she was a founding member of the organization, Graduate Students and Postdocs in Science at the University of Georgia. She understands the importance of young researchers to the future of science and discovery and has been dedicated to mentoring undergraduates.
Dr. Johnson research interest is host-pathogen interactions, with a focus on plant pathology. She carried out her postdoctoral research at Cornell University, where she investigated host pathogen interactions between Grape and a bacterial pathogen.  Dr. Johnson received a B.Sc in Botany and Biochemistry from the University of the West Indies and a PhD in Plant Pathology at The University of Georgia. Her PhD research involved identifying virulence systems important for the transmission of seed-borne pathogens.
Over the years, Dr. Johnson has taken active roles in both student and professional scientific organizations. She has been granted multiple awards with regards to her research including the Sigma Xi Grant in Aid-of-Research and travel awards to present her research at conferences. Dr. Johnson's community service work involves outreach that helps promote science education. These include serving as a mentor to undergraduates and encouraging middle school students to develop an interest in science, specifically plant pathology.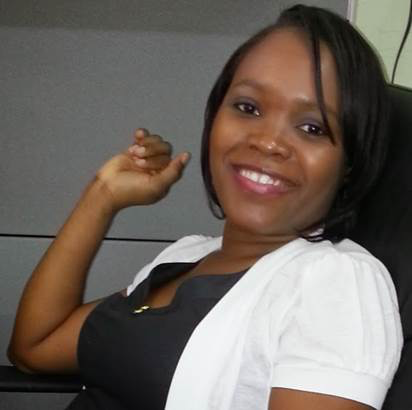 Aneisha Collins-Fairclough, Ph.D.
Dr. Collins-Fairclough is a molecular virologist who received her PhD in 2009 for her work in discovering three geminiviruses that circulate in Jamaica and describing their genetic and biological properties. This work provided substantial insights of the role of weeds in geminivirus infection of Jamaican crops and showed that wild plants threaten the viability of local agriculture as they may contribute to a resurgence of geminivirus epidemics of in Jamaican crops.
In 2010, Dr. Collins-Fairclough obtained a Fogarty AIDS International Training and Research Programme (AITRP) postdoctoral fellowship, which allowed her to gain training in HIV molecular epidemiology. In her postdoctoral research, Dr. Collins-Fairclough identified characteristic genetic features of HIV strains from Trinidad, that may account for HIV infected Trinidadians developing AIDS faster than other HIV infected cohorts globally. Dr. Collins-Fairclough currently lectures at the University of Technology, Jamaica.
Dr. Collins-Fairclough's research interests include geminivirus molecular genetics and HIV molecular epidemiology and genetics. She has taught undergraduate courses in Biotechnology, General Biology, Human Biology, Introduction to Bioinformatics and Molecular Biology, is the primary author on 5 peer-reviewed journal publications and has coauthored additional scientific publications.
In the service arena, Dr. Collins-Fairclough is the Chairperson of the Projects Committee for the Jamaica Organic Agriculture Movement and reviewer and Editorial Team Member for the Journal of Aids and HIV Research (JAHR). She is also a guest lecturer for the annual "Concepts in Genetic Engineering Workshop" for Jamaican high school students and teachers.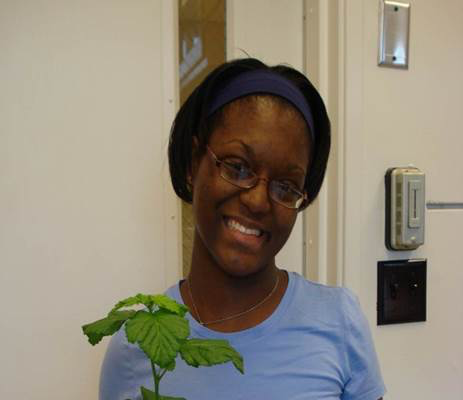 Dr. Cheryl Stewart is a recent graduate of the Mona campus of the University of the West Indies where used molecular biology techniques to conduct the molecular characterisation of begomoviruses infecting Sida spp. in Jamaica under the supervision of the UNESCO/L'Oréal Special Fellow, Dr. Marcia Roye.  She has had various research, teaching and administrative responsibilities during her term as a postgraduate student and while employed at the UWI. She has received some training in the characterisation of begomoviruses in Prof. Robert Gilbertson's lab at the University of California Davis. She has presented the results of her research at various local and international conferences and has three published articles in peer-reviewed journals.