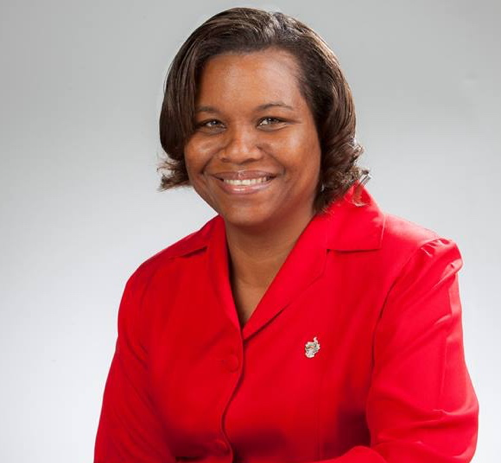 Professor Marcia Roye is a highly respected academic who has a distinguished record of original work, having sought to build research capacity at The UWI in the undersubscribed area of molecular virology.
She is internationally acclaimed for her geminivirus work. Dr. Roye's research group has characterized numerous geminiviruses infecting crops such as red pea, broad bean, tomato, scotch bonnet pepper cabbage as well as common weed reservoirs in Jamaica. Additionally, numerous geminiviruses have been characterized for Belize, Barbados, Antigua and St Kitts & Nevis, making this the only research of its kind in some of these countries.
Dr. Roye has also made a significant contribution in the field of health. The Caribbean region has an HIV prevalence of one per cent which is the second highest worldwide. About 61 per cent of Jamaican HIV patients are treated with antiretroviral drugs. The downside using antiretroviral drugs is that the virus can develop antiretroviral drug resistance, which means that the HIV drug no longer kill the virus. She has successfully partnered with the Ministry of Health, The UHWI and The Institute of Human Virology, University of Maryland School of Medicine on a multidisciplinary research project to determine the extent of antiretroviral (HIV) drug resistance in Jamaican patients. The data is useful for managing and improving the treatment of HIV positive patients in Jamaica.
In recognition of these accomplishments, in March 2011, Dr. Roye received the prestigious L'Oreal-UNESCO Special Fellowship "In the footsteps of Marie Curie," which was the first of its kind. She earlier received a UNESCO-L'Oreal Fellowship for Young Women in Science (2000), Fulbright Fellowship (2003), and the award of the Scientific Research Council/Shell Young Scientist/Technologist award (2000).
She is member of the UNESCO National Commission Science Advisory Committee, a member of the advisory board of directors of the National Compliance Regulatory Authority and served on the CARICOM Science Technology and Innovation Committee delegation to explore cooperation and collaboration with Cuba. She also played an important role in the development and hosting of annual workshops on 'Concepts in Genetic Engineering' for teachers and students pursuing the Caribbean Advanced Proficiency Examination.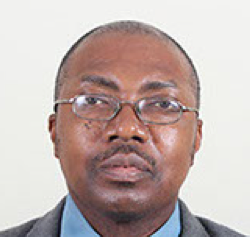 Professor Paul Gyles joined the faculty of Northern Caribbean University (NCU) as Chair (Associate Professor) of the Department of Biology, Chemistry and Medical Technology in 1996 and was promoted in 2003 to the position of Dean of the College of Natural and Applied Sciences. He was awarded the aca­demic rank of professor in September 2011 and several months later was appointed as the Associate Vice President of Graduate Studies and Research.
Professor Gyles earned his B.Sc. in Medical Technology; the MSc. in Applied Microbiology and his doctorate degree in Molecular Cell Biology/Endocrinology, all from Howard University.
Dr. Gyles' professional experience spans the areas of academia, medical tech­nology and research. Dr. Gyles research interests include the occurrence and characteristics of inorganic ions and microorganisms in potable water in Jamaica, fungal and bacterial microorganisms associated with Rhizome rot disease of ginger and the effects of garlic and sorrel on cancer cells.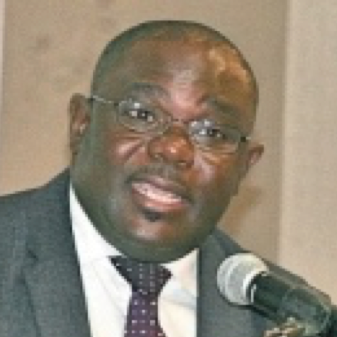 Mr. Cordel Green is an Attorney-at-Law, a former Assistant Attorney-General of Jamaica and a former broadcaster. He is the Executive Director of the Broadcasting Commission, which regulates radio, television and cable in Jamaica.
Mr. Green is a Commissioner, Jamaica National Commission for UNESCO; Member of the Law Committee, IEEE Global Initiative for Ethical Consideration in Artificial Intelligence and Autonomous Systems; Fellow of the Telecommunications Executive Management Institute of Canada; and Honorary member of the Multicultural Media, Telecom and Internet Council, Washington D.C.
He has a rounded lifestyle, which over many years has included active participation in cultural and entertainment events in Jamaica, including being MC at major shows such as "Reggae Sumfest" and "Rebel Salute."
An interesting fact is that whilst a student at UWI,  performing the role of MC at Chancellor Hall's "Spectrum" concert, he gave the moniker "Doctor" to Dance Hall Super-Star "Beenie Man", who has since come to be known as "The Doctor" or "Doctor Beenie Man".
Cordel Green holds Bachelor of Arts (Hons.) and Bachelor of Laws (Hons.) degrees from the University of the West Indies; a Master of Laws Degree with distinction, from the University of Sheffield in England; and a Master of Business Administration degree from the Mona School of Business.
He is married to The Honourable Mrs. Justice Marcia Dunbar-Green, Judge of the Supreme Court.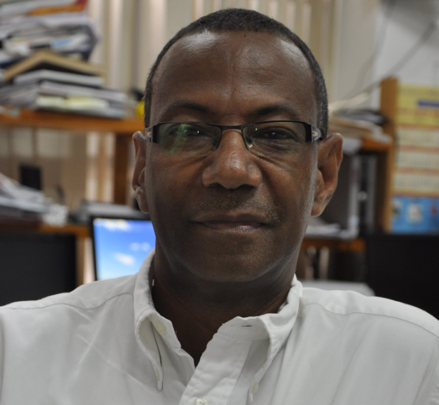 Professor McLaughlin is an accomplished molecular biologist who has developed a diverse and productive research programme that is focused on molecular plant pathology issues. He and his colleagues have carried out pioneering research on the transfer of plasmids in slow-growing rhizobia and later on the molecular characterization of whitefly-transmitted geminiviruses infecting crop plants in Jamaica such as the common bean, pepper and tomato.  Of particular note was the identification of the introduced Tomato yellow leaf curl virus and the Tomato dwarf leaf curl virus, as the cause of a leaf curl and dwarfing disease of tomato.
Dr. McLaughlin has also worked on lethal yellowing of coconut which has devastated certain trees in the Caribbean, including Jamaica. Results of these works have contributed to new knowledge about viruses and bacteria affecting important crops in the region. Additionally, his research led to the identification of a strain of Pseudomonas and Bacillus which protect Scotch Bonnet peppers from diseases caused by Tobacco Etch Virus. Work done in green houses has shown that germination and plant growth is increased by these pathogens and work is now in progress to identify the mechanism by which the pathogens induce resistance to the virus. He has published over 30 original and review papers in local, regional and international journals.
His interest into the area of Forensic Genetics and Human Molecular Genetics led him in 2005, to establish Caribbean Genetics (CARIGEN), the first independent forensic DNA laboratory in the Caribbean to provide expert witness and DNA analysis to the legal profession in both civil and criminal cases. Since then, he has served as expert witness in several criminal cases and the unit has provided services to both local and regional courts. Professor McLaughlin was also the forensic DNA expert witness in the landmark case R vs. Stafford Webb for rape (2006).   Genetic studies are also underway in Diabetes Mellitus, Autism, HIV/AIDS, the diagnosis and monitoring of patients with Hepatitis B and C and the susceptibility of Jamaican women in Breast Cancer.
The quality of his work has been recognised by his receiving a number of awards, including two Fulbright Awards, the Scientific Council Award for Best Scientific Performance in 1982 and 1987 and the Silver Musgrave Medal in 2001 for outstanding merit in the field of Science from the Institute of Jamaica.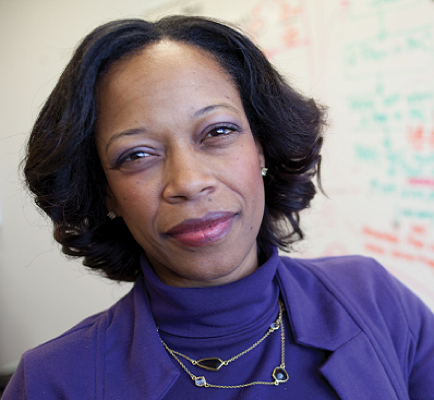 Dr. Yasmin Hurd is Professor of Psychiatry, Neuroscience and Pharmacology & Systems Therapeutics as well as the Ward-Coleman Chair in Translational Neuroscience at the Icahn School of Medicine in New York. She is also Director of the Center for Addictive Disorders in the Mount Sinai Behavioral Health System. She is an internationally renowned neuroscientist whose novel translational research examines the neurobiology of drug abuse and related psychiatric disorders. She is highly published in the field and leads a team of investigators in molecular biology, behavioral neuropharmacology, genetics and neuroimaging to study the human brain as well as translational animal models. Using multidisciplinary research approaches, her work has provided significant insights into the complex neurobiological mechanisms underlying addictive behavior as well as the molecular neuropathology associated with genetic vulnerability to addiction. Moreover, her novel research explores epigenetic mechanisms associated with developmental cannabis exposure that provide insights about the drug's long-term effects into adulthood and even across generations. Additionally, her basic science research is complimented by clinical laboratory investigations for the development of new treatment interventions.
Dr. Hurd has served as the Director of the MD/PhD program at the Icahn School of Medicine and was the founding Chair of the Diversity in Biomedical Research Committee.  She currently serves on the Executive Committees of the Friedman Brain Institute and Women in Science and Medicine at Mount Sinai as well as senior faculty member to Students for Equal Opportunity in Science. She has also held many national leadership roles including being the Chair of the Board of Scientific Counselors of the National Institute on Drug Abuse, Chair of the NIH Study Section on Pathophysiology of Mental Disorders and Addictions as well as being a member of other notable national scientific organizations.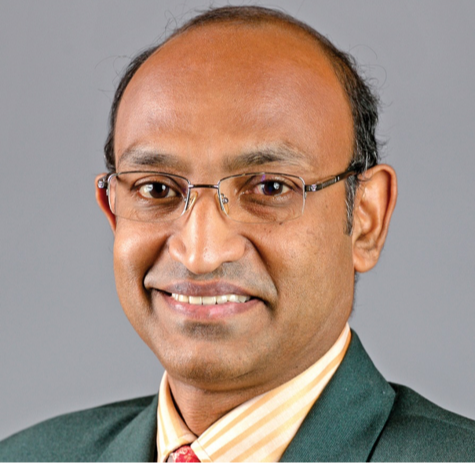 Hailing from a small village near Chidambaram in India, Professor Jayaraj Jayaraman graduated in Agriculture, earning a doctoral degree in Plant Pathology at Annamalai University, India. He served as a senior lecturer at Annamalai University till 1999, later completing his postdoctoral work at the Kansas State University (KSU), USA, on a postdoctoral visiting fellowship up to 2000. He served at KSU as Associate Scientist up to 2003 and Senior Scientist at the Simon Fraser University, Canada between 2003 and 2009. In 2009, he joined at the UWI as Senior Lecturer in Microbiology and Biotechnology. Currently he is a Professor of Biotechnology and Plant-Microbiology at the Dept. of Life Sciences, UWI-St. Augustine. He received several awards including the best researcher award from the Tamilnadu State Government, the UNDP and many fellowships.
His current research focuses on development of biological and biotechnological methods for sustainable crop production. His research projects covers specific fields including, Plant-Microbe interactions, elicitor-biomolecules for induced disease resistance, biological control, molecular based disease diagnostics, genetic engineering of plants for stress tolerance and biopharming, and investigation of antibiotic resistance in bacterial pathogens in Trinidad and Tobago. He collaborates extensively with various groups around the world on projects related to the above research fields.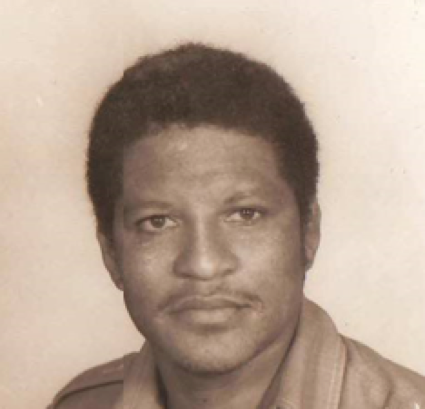 Earle Taylor, is the honorary consul for Jamaica in Namibia, a former Senator in the Jamaican Government, fellow of the Institute of Electrical and Electronic Engineers, USA, and Fellow of the Ghana Institution of Engineers. Earle is professor of Entrepreneurship, Strategic Management and Public Policy and currently Deputy Vice Chancellor of the International University of Management in Namibia and Chair of the University Senate. He is a professional engineer, econometrician, management specialist, diplomat, strategic planner and an international negotiator. He served in various public and private sector capacities in Jamaica, as well as in 13 countries in Africa, with stints in Europe and USA. He was a senior director for over 10 years in the United Nations System with residence in NY, Vienna and Geneva. An Engineering graduate of the University of Technology, Jamaica (formerly CAST); University of the West Indies, Harvard University/Tufts University, American Century University and Wharton Business School, University of Pennsylvania (USA). In 2002, he graduated from Galilee International Management Institute, Israel, with a postgraduate diploma in National and International Security management. Professor Taylor is an accomplished academician, business person, management consultant and parliamentary specialist, trainer and resource person.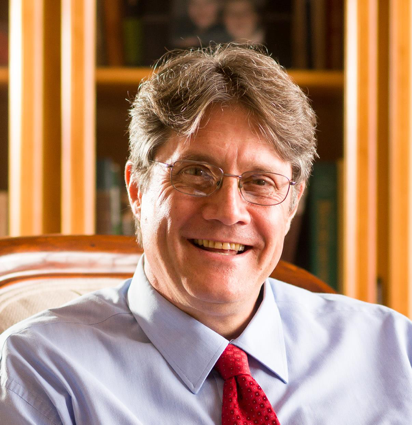 Michael Pepper (MBChB, Cape Town; PhD, Geneva; , MD, Geneva; Privat Docent, Geneva)  is Director of the Institute for Cellular and Molecular Medicine, and a professor in the Department of Immunology in the Faculty of Health Sciences at the University of Pretoria. He is also professeur associé in the Department of Genetic Medicine and Development in the Faculty of Medicine at the University of Geneva, Switzerland. He obtained his MBChB in 1982 from the Faculty of Medicine at the University of Cape Town, and moved to Geneva in 1986, where he obtained his PhD in 1990 and MD in 1992. In 1997 he obtained his Habilitation and had the title Privat Docent conferred on him. He returned to South Africa in July 2004.
Michael has worked extensively in the field of clinically-oriented (translational) molecular cell biology, and his current interests include stem cells and the human genome. He is also co-responsible for the Southern African Human Genome Programme which was launched in January 2011. Michael is a member of the National Advisory Committee on Innovation which advises the Minister of Science and Technology, and has developed a 5-day continuing education course in bioentrepreneurship which is now in its 5th year.
Michael has 200 medical and scientific publications and has received a number of awards for his research. He has been extensively involved in teaching at undergraduate and postgraduate levels and is frequently solicited as a speaker at local and international meetings. He interacts regularly with the media and writes for the lay press on medical and scientific matters.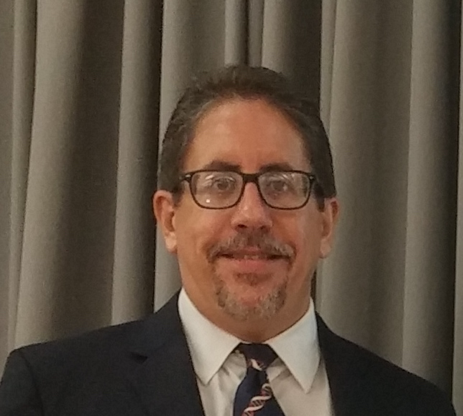 Carlos Torres-Ramos, Ph.D.
Dr. Carlos Torres-Ramos is an Associate Professor in the Department of Physiology, University of Puerto Rico Medical Sciences Campus, Rio Piedras, Puerto Rico, where he carries out research to understand mechanisms that mediate chemical carcinogenesis.  Dr. Torres-Ramos is particularly interested in understanding the relationship between DNA damage, mitochondrial DNA (mtDNA) instability and carcinogenesis. His current research on mtDNA repair using yeast as a model organism builds upon his experience in the laboratories of Dr. John Papaconstantinou and Drs. Louise and Satya Prakash at the University of Texas Medical Branch at Galveston.
Dr. Torres-Ramos has been the recipient of numerous awards and has a keen interest in building scientific networks and infrastructure in the Caribbean and is the immediate Past President of the Caribbean Division, American Association for the Advancement of Science.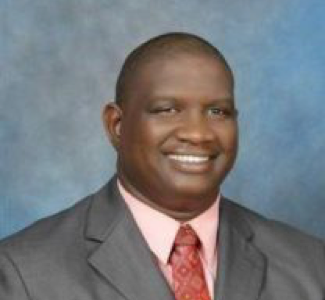 Dr. Cliff Riley is the Executive Director, Scientific Research Council, Jamaica. Prior to coming to this post, Dr. Riley was an Associate Professor and Associate Dean of Graduate Studies and Research in the College of Health Sciences. Dr. Riley holds a PhD in Biotechnology (Pharmaceutical) and a Bachelor University of Technology, of Science (Hons) Degree in Chemistry and Biochemistry from the University of the West Indies, Mona and is currently pursuing a Master of Arts (MA) in science education at the UWI. He currently serves as the Chairman of the Board of Directors for the Jamaica National Agency for Certification, (JANAAC), Director, Carnegie Foundation for Cancer Research, Board Member, Diabetes Association of Jamaica among others. He has done extensive research and published numerous scientific papers and books in diabetes management and education, pharmaceutics, nutrition, food technology, and natural products.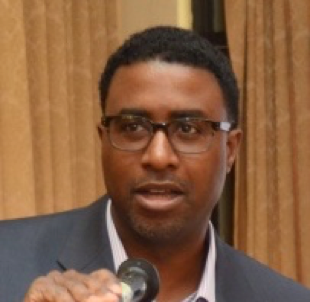 Dr. Craig Fletcher is the Director of the Division of Laboratory Animal Medicine (DLAM), Assistant Dean for Animal Research Resources and Professor in the Department of Pathology and Laboratory Medicine at the University of North Carolina at Chapel Hill.
Dr. Fletcher brings vast research and management skills as DLAM is responsible for the daily care of more than 200,000 laboratory animals, which are housed in 22 facilities on and off UNC's campus which are used in research and teaching at the University. Dr. Fletcher directs an annual operating budget of $25 million. This resource plays a significant role in UNC being top-10 overall in the United States  in terms of Research & Development dollars. Over 160 employees and faculty in DLAM facilities are responsible for husbandry, veterinary care and various other special services for UNC's biomedical and behavioral research scientists. Dr. Fletcher is also an Attending Veterinarian, ensuring that the University is compliant with all federal and state laws and regulations governing the care and use of laboratory animals.
Dr. Fletcher has a B.S. degree in Laboratory Animal Science from North Carolina Agriculture & Technical State University, a Doctorate of Veterinary Medicine degree from the University of Florida and a Ph.D. from Johns Hopkins University, where he worked on HIV pathogenesis. After completing post-doctoral fellowship positions at Johns Hopkins University medical school, he joined the distinguished faculty in the Department of Molecular and Comparative Pathobiology before coming to UNC. Dr. Fletcher's career track is inspirational and he also frequently lectures on career management for scientists.​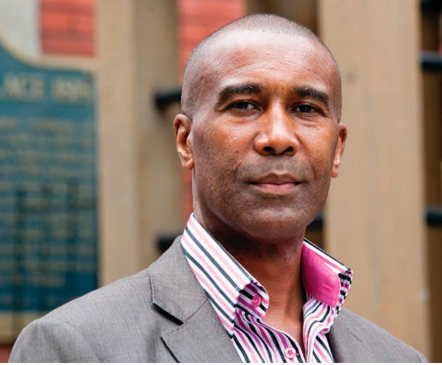 Courtney Betty began his legal career with the Department of Justice Canada where he developed knowledge of the legal and regulatory framework. He successfully carried out prosecutions on behalf of the government in the areas of civil, criminal, tax and commercial law. The Government of Jamaica then recruited him to join the Jamaica Fair Trade Commission and develop a framework for the deregulation of telecom. He was subsequently called upon by AT&T to serve as a legal and business development expert. Today, as President and CEO of Timeless Herbal Care Mr. Betty is focused on helping to advance the international trade of legal medicinal marijuana products.
Throughout his legal career, he has demonstrated a strong commitment to social justice and equity as recognized by the city of Toronto, which awarded him the William P. Hubbard Award for Race Relations, and by the province of Ontario through the Queen Elizabeth II Diamond Jubilee Medal. Mr. Betty now brings his legal and business experience to the growing industry of marijuana.