The 8th Annual Conference and accompanying seminar and workshops will be held on November 20-22, 2019 under a theme of "Overcoming Disparities in Translational Research". The Scientific Sessions will be held at the Regional Headquarters, University of the West Indies, Mona. Professional development sessions will be held at various locations. Please see below for details on start times and locations; each event requires a separate registration.
Featuring distinguished local and international speakers, the events are expected to provide a stimulating environment where students and scientists will interact to plan their professional development, and discuss current areas of research and novel areas and technologies that are ripe for development.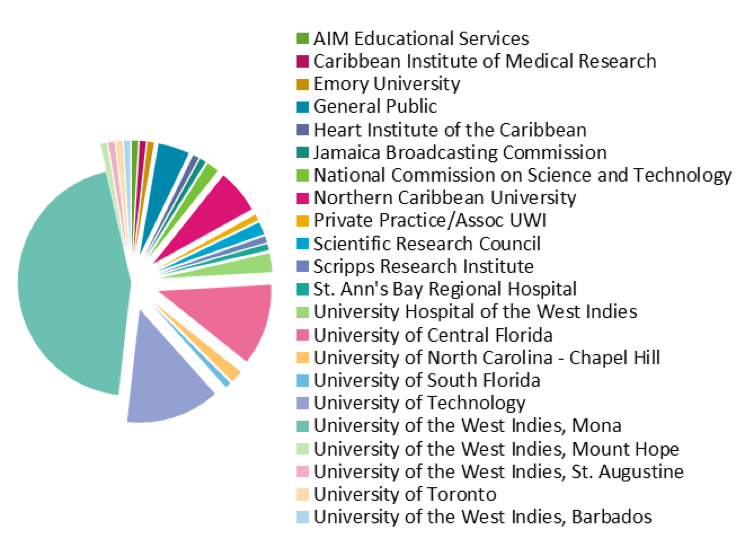 Attendee Field of Interest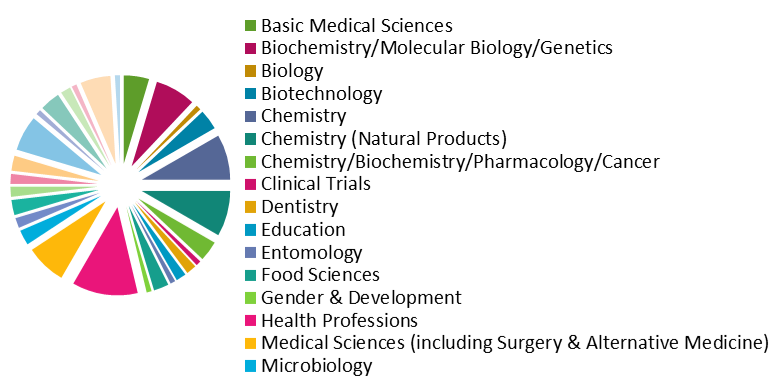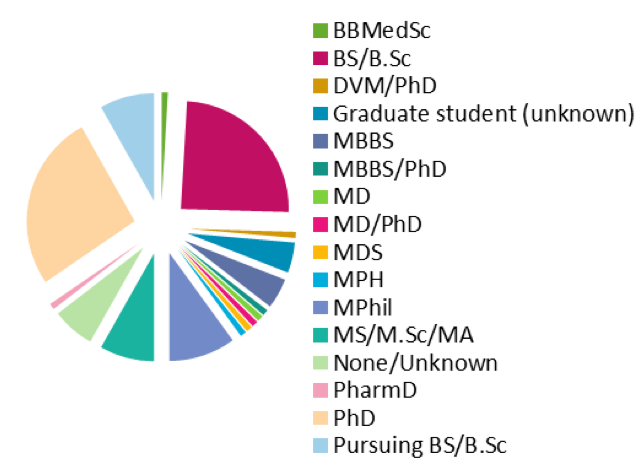 "As an undergrad student, it's amazing to see that people are researching and improving diseases in every aspect. It really has shown how in order for something to work, everyone needs to come together to work on it to see results."
"I learned a lot about the innovations in Jamaica and was unaware about the possibilities before."
"Updated my knowledge in the field. Thank you!"
"I am more aware about different topics. I have gained new knowledge related to my area of research."
"Excited about the impact it has on the Caribbean."
"It has shown me that there is much potential and current research that I did not know about."
"It gives me hope and motivates me as a researcher to find routes to target disease burden."
"After attending the conference, I have a much better understanding of the hardships some of the scientists are facing with their research and the fact that we need to work on communicating findings with the public and creating products the public can use based off our research."
The Scientific Session of the 8th Annual Conference on Friday, November 22, 2019 will be held at UWI, Mona. The conference will feature international and local luminaries within various fields of translational research. SOSA is cognizant of the importance of Career Planning in securing rewarding positions in various science-related tracks. Join us for our Professional Development Seminar on Wednesday, November 20, 2019,  and for or our Professional Development Workshop and career panel on Thursday, November 21, 2019. Please also get ready to volunteer for our 7th Annual STEPS workshops on Thursday, November 21!
Regular
Free
Walk-in registrations only - no guarantee of conference materials
Late - waived by Sponsor
Waived due to the generosity of our sponsors - no guarantee of conference materials
Sponsor (Support the Conference)
Bronze/Silver/Gold/Title tiers available. Contact us for details.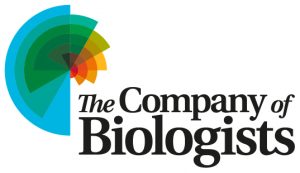 STEVE PATIERNO, PHD
Deputy Director, Duke Cancer Institute
Professor of Medicine, Professor of Pharmacology and Cancer Biology, Professor of Community and Family Medicine, Duke University Medical Center
ALAFIA SAMUELS, PHD
CAIHR, University of the West Indies, Mona
CHANDRA JACKSON, PHD
Stadtman Investigator, National Institute of Environmental Health Sciences and the National Institute of Minority Health and Health Disparities
RAJA JOTHI, PHD
Senior Investigator, National Institute of Environmental Health Sciences
ICOLYN AMARAKOON, PHD
Lecturer, University of the West Indies, Mona
TREVOR ARCHER, PHD
Chief, Epigenetics & Stem Cell Biology Laboratory, National Institute of Environmental Health Sciences
SONALI MAJUMDAR, PHD
Associate Director, Graduate and Professional Development, University of Virginia
Wednesday, November 20: University of Technology, Jamaica - Shared Facilities, LT50
Professional Development Session 1: Strategically Design Your Job Search and Competitive Job Application
• Job search strategies: identify relevant opportunities
• Prepare sector-specific application materials: craft CVs or resumes and cover letters tailored to the norms of employment sectors
• Learn how to translate an academic CV into a resume, how to identify and communicate relevant transferable skills in your cover letter
• Ace interviews by phone, video conference or in-person, and develop a plan to prepare for technical skills-based interviews that are sector-specific
• Effectively negotiate an offer to fit your needs and preferences in a prioritized manner
Sign up for the seminar HERE
Thursday, November 21: FMS Complex, University of the West Indies, Mona
Professional Development Session II: Career Exploration and Strategic Career Design
• Identify careers that align with your core values, skills and professional interests
• Explore interest and fitness in careers of choice
• Identify key skills desired in career sectors of choice
• Design an Individual Development Plan to fill skill-gaps and acquire domain expertise
• Develop strategies to learn about careers and land a position
• Learn how to build a 'career community'
Sign up for the workshop HERE
Friday, November 22: Overcoming Disparities in Translational Research - REGIONAL HEADQUARTERS, EON NIGEL HARRIS COUNCIL ROOM

Register for the conference HERE
8:30 am Registration desk opens
9:00      WELCOME AND OPENING REMARKS – Dr. Keriayn Smith, Chair, SOSA BoD
9:05      SESSION 1 – Disease DISPARITIES & STUDY CHALLENGES
9:05      Keynote Lecture: Dr. Steven Patierno – Duke University, USA
Alternative RNA Splicing as a Source of Ancestry-Related Molecular Targets in Precision Oncology and Cancer Disparities
10:00     BREAK & Poster Viewing
10:10     Dr. Alafia Samuels – CAIHR, UWI, Mona, Jamaica
The Challenges of Non-Communicable Diseases in Small Island Developing States
10:50     Ms. Alana Clare – UWI, St. Augustine, Trinidad & Tobago
Discovery of Rare and Novel Variants Associated with Breast Cancer in Trinidadian Families using Whole Exome Sequencing
11:25     Dr. Susan Lowe – UWI, Mona, Jamaica
The Revelatory Journey of Fine-tuning the Diagnosis of an Adult Male on the Autistic Spectrum – Asperger Syndrome/High-functioning Autism with Corollary Diagnoses
12:00     LUNCH
1:00      SESSION 2 – OUR Environment and Society: HEALTH IMPACTS & RESOURCES
1:00      Dr. Icolyn Amarakoon – UWI, Mona, Jamaica
Prostate cancer in Jamaica: the hunt for early detection
1:40      Dr. Chandra Jackson – NIEHS & NIMHD, NIH, USA
Addressing Disparities through Translational Research that Integrates Social Epidemiology with Etiologic Research: The Example of Sleep and Cardiometabolic Health 
2:20      Dr. Antonio Ramkissoon – UWI, St. Augustine, Trinidad & Tobago
Novel discovery that breaks antibiotic resistance: A new way to fight superbugs
2:55      BREAK & Poster Viewing
3:10      SESSION 3 – (EPI)GENETICS MECHANISMS & ANTI-DISEASE TOOLS
3:10      Dr. Raja Jothi – NIEHS, NIH, USA
Unknown Unknowns of Gene Regulation
3:50      Dr. Trevor Archer – NIEHS, NIH, USA
Contributions of ancestry in the reprograming of human cells
4:30      Ms. Sasha-Kay Clarke – UWI, Mona, Jamaica
Potential use of RNA Interference in the Management of the Citrus Greening Disease Vector, Diaphorina citri
5:05      Closing Remarks & Adjournment to Speaker Reception & Poster Session – Dr. Danielle Webster, Vice Chair, SOSA BoD
5:10 – 6:30 POSTER SESSION & RECEPTION