Many under-resourced groups lack the funding and resources to fully develop science capacity, and competitively educate students in STEM. For example, developing countries suffer from brain drain and lose many of their best and brightest to developed countries.
We use multifaceted approaches centered around the use of science as a transformative tool. We harness the skills and manpower of practicing scientists and provide opportunities to come together to build up GenerationNext.
A passionate volunteer workforce has mobilized to design and implement science-based solutions to improve STEM education and scientific collaborations. Interest in STEM careers has increased, networks have been expanded, and collaborations are being explored.
of students consider becoming a scientist after STEPS
of conference participants would attend or recommend someone else attend future SOSA conferences
undergraduate health-science majors have been enriched by the opportunity to develop active learning materials for primary and high school students.
Members freely volunteer their time to facilitate ALL SOSA activities.  This service mentality has allowed even larger numbers of beneficiaries to be impacted!
Areas served by SoSA volunteers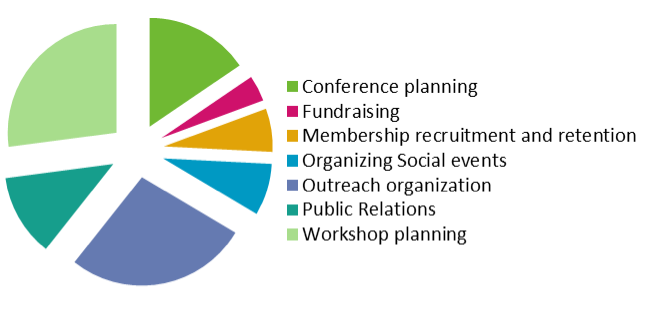 Non-members also participate in SoSA activities

Life changing, inspiring and impactful are a few words that describe my experience with SoSA to say the least. To start, my journey with SoSA began two years ago when I became involved with the organization as an intern. Through months of planning, fundraising and networking, the pieces fall together for an outreach trip filled with learning. From my experience, the most memorable part of my journey would be the daylong science workshops provided by volunteers to the local elementary/middle school students. Students throughout Kingston are exuberant and fill the room with their presence, ready to conquer science! The smiles and excitement that glow on the student's faces when they see something under the microscope for the first time or watch in amazement after creating a chemical reaction are priceless. It is the joy of learning and exploring the wonders of science that enlightens them to pursue a degree, to one day become professionals. Captivated by the excitement they have when learning, as a volunteer my heart fills with joy. It is a reminder why I chose the career I did and the difference I can make in others. To me, 'blessed' would be the word I choose to describe being given this opportunity.
I grew not just as a student, but also as a person. Knowing I was capable of teaching and enlightening students about the wonders of S.T.E.M. careers keeps me longing for the year to come when I can once again teach science.
A special thank you to the wonderful ladies that created such an amazing organization. You didn't only change the lives of the students you help, but you've also changed the lives of those who volunteer. Thanks to you both, new doors have been opened up for those involved and minds have been filled with creativity. To me, this is only the beginning. With the years to come, SoSA will become more than you both dreamed of. Thanks again for being such beautiful souls and great mentors!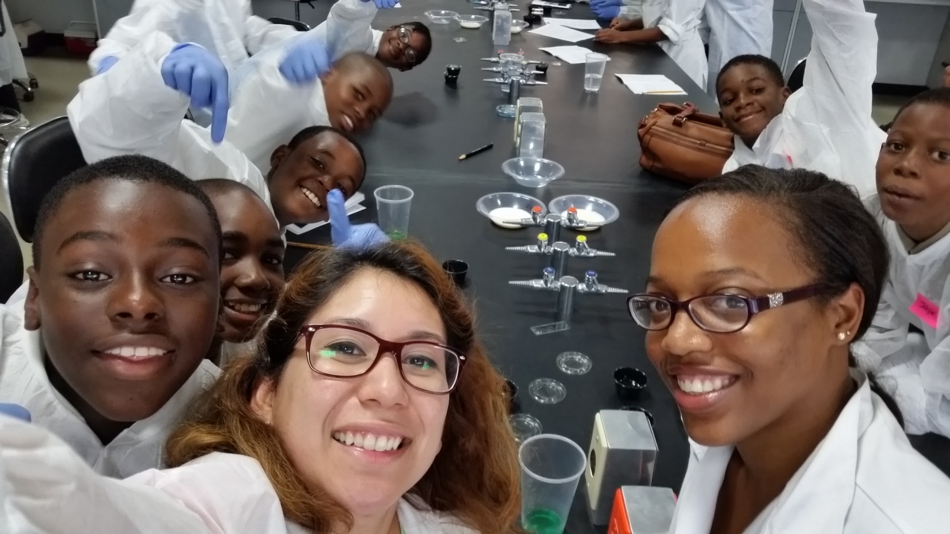 UCF Undergraduate Participant
One of my favorite researchers that spoke this day was Dr.Gallimore.  I have a deep love for the ocean so I was attentive when she begun to speak about how sponges could possibly be medicinal treasures, and how her team scuba dives to take these corals and assess the chemical compounds they produce. I thought this concept was very interesting and it was one that I had never thought about being a possibility, so I was excited to hear more about this. I also enjoy public health and epidemiology so I enjoyed the talks done by cardiologist Dr. Zama and William Aiken about coronary artery disease and the prevalence of prostate cancer in Jamaican males.  I learned a lot this day and it inspired me to read more about different research projects and possibly get into research one day.